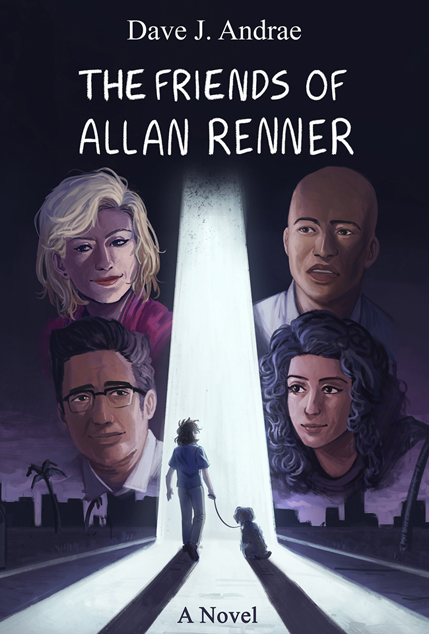 The Friends of Allan Renner

A new character-driven, mixed genre novel from the curious mind of Dave J. Andrae

Released November 11, 2020 by Kaji-Pup Press
Available on hardcover as well as eBook (see below)
304 pages - ISBN: 978-1-64970-128-2


SYNOPSIS:

Often laid back but sometimes excitable, Allan Renner is approaching forty and currently living in Florida
in the guest quarters above his parents' garage. When he's not working as an online copy editor or as a
production assistant on independent films, he often follows world cinema, fills his head with strange
accounts of the paranormal, bonds with his dog, or shoots the breeze with his small cadre of friends around
the country. It's through his dealings with these friends that we get to know Renner and how he truly comes
into his own.

There's Akhil, an alcoholic guidance counselor from India who studies cosmology and astrophysics in his
spare time, when he's not busy boozing and reliving his failed courtship. There's Sadie, an adventurous blond
rock singer who relocates to Minneapolis from L.A. after her band breaks up, and who men fight over. There's
Fred, a half-black, half-Jewish filmmaker based in Brooklyn who gets in over his head when he invites the
wrong person to an acting audition. There's Renner's father, Philip, a poker-playing couch potato, and his
mother, Alice, an even-keeled bookworm, both of whom might be in for a rude awakening. There's Ruby, a
mischievous, lovable Havapoo and Renner's closest companion, who gets Renner and herself into a jam.
There's Carmen, an ex-clubber turned single mother from Lisbon who enters Renner's life not long before
Hurricane Irma makes its way to Florida. And there's Xynnulu, an alien-human hybrid and soldier of fortune
who Renner and Ruby must rely on in order to meet their destiny and discover certain secrets of the universe.


Poignant, funny, and perceptive, Dave J. Andrae's debut novel, The Friends of Allan Renner, is an
entertaining read. It combines adult literary fiction with sci-fi elements, romance, and no shortage of wry
cultural commentary intermingled with skilled storytelling.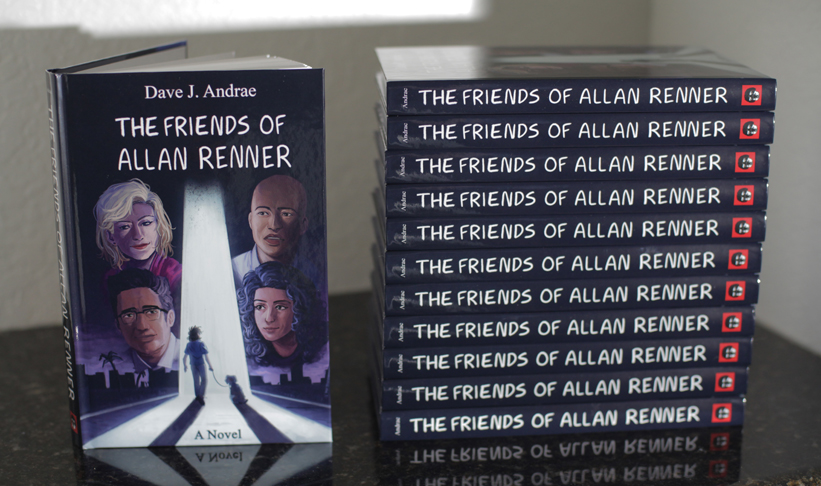 BLURBS:

"Each of Renner's friends brings something interesting to the table and the conversations Renner maintains
throughout the book add interest rather than confusion. [...] Every chapter end feels like the end of a
mini-book and the reader is left a feeling of wanting to know more about each particular friend. With this
phenomenon Andrae holds a mirror up to the reader's character and inherent human nature to be curious
about other people. I found this an interesting play on human psychology. Andrae has a knack for this and
I felt his little mirror being held up throughout various parts of the book." - Pacific Book Review

More blurbs/reviews coming in toward the end of the year.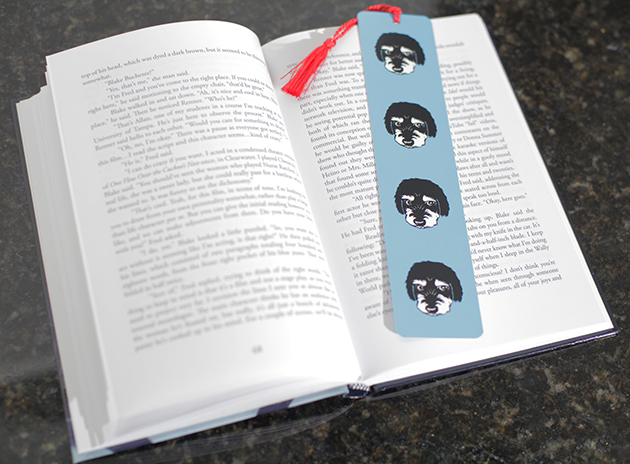 The Friends of Allan Renner (Hardcover Version) Buy now on Amazon for $25.98









This title is also available in three different eBook formats:


The Friends of Allan Renner (Kindle/MOBI Version) Buy now on Amazon for $7.99







The Friends of Allan Renner (EPUB Version) Buy now here for $7.99




The Friends of Allan Renner (PDF Version) Buy now here for $7.99



GO BACK